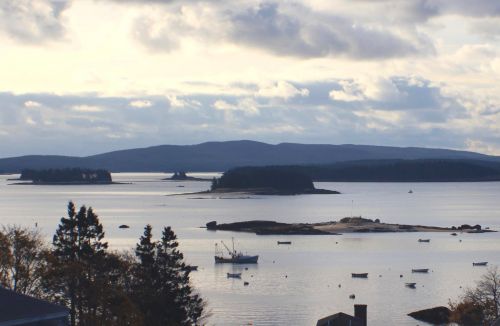 Harbor view from our shop on Main Street
"It is so much FUN to shop here!"
That's something we like to hear at Island Approaches and the reason our little shop has been a Stonington destination since 2008 for tourists and local residents alike. Whether you live down the street and need a last-minute greeting card or gift, or if you're a first-time visitor to Stonington needing a warm sweatshirt for your upcoming boat tour, we hope you'll find something creatively different here.
Our store is open seasonally, but Island Approaches merchandise is also available for purchase 24/7 year-round through our online shop, with shipping available throughout the US.
Island Approaches
Store Address:
50 Main Street
Stonington, ME 04681
Shop Phone: 1-207-367-5980
Customer Service: 1-800-560-6090
Mailing Address:
PO Box 67
Sunset ME 04683
Store Hours
Opening May 15th 2021
Open 9AM - 5PM Daily


Our store is open seasonally, usually from mid-May through Mid October. In the off-season we occasionally open for special events and holiday sales, which are announced on our Facebook page and this website.